iSpeech.org
At Every Life Works, we are creating a group of SUSTAINABLE microbusinesses to train and employ young adults with autism to generate wealth through ownership and working side by side with neurotypical adults.
Autism is a very prevalent neurological disorder that impacts all racial, ethnic, and socioeconomic groups. With a very high rate of unemployment amongst working age adults with autism, it is clear that our current employment practices are not working.
So, why not try something different? Why not create employment for all young adults by creating micro businesses for those with autism, and then recruit and train young adults without autism to function in that environment; we are not creating just one business; we will create an ecosystem of business so that all have the opportunity to learn many skills.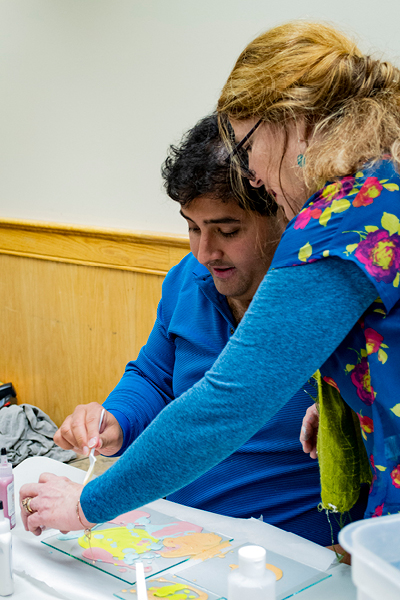 USABLE ART
Every Life Works microbusiness for usable arts centers on promoting our students' creativity as they craft a variety of original art, fused glass, free-hand pottery, and usable products–-like scarfs, towels and tote bags. The artists use a combination of clay on canvas, textiles, and acrylics, chalk, and watercolors to create vibrant abstracts and decorative pieces. This work is part of a vast portfolio and is an expression of each artists view of the world. Click here to shop our products.
Benefits: Art is a tactile experience that is used by many to invoke emotion, convey self-expression, and create a conversation. These conversations enhance the students' self-esteem while offering them a creative outlet for their unique skills. Through this outlet, artists are also able to practice numerous underlying motor skills, learn how to follow instructions in a multiple step process, and increase their vocabulary. By selling their products and participating in juried art shows, students also earn while they learn.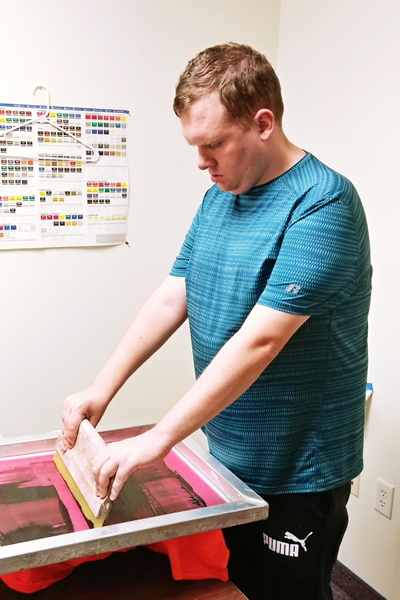 SCREEN-PRINTING
Every Life Works' screen-printing microbusiness offers our students the opportunity to participate, hands-on, a tactile learning experience by engaging them in a multi-step process. Students screen print on fabrics using a manual press.
Benefits: The students are paid for their screen-printing work and can sell their products and see their items worn by their customers, thereby increasing their self-esteem. Aside from developing motor skills, students work in groups to follow step-by-step instructions and complete tasks that require advanced hand/eye/brain coordination. Click here to learn more about our capabilities and click here to contact us for a quote.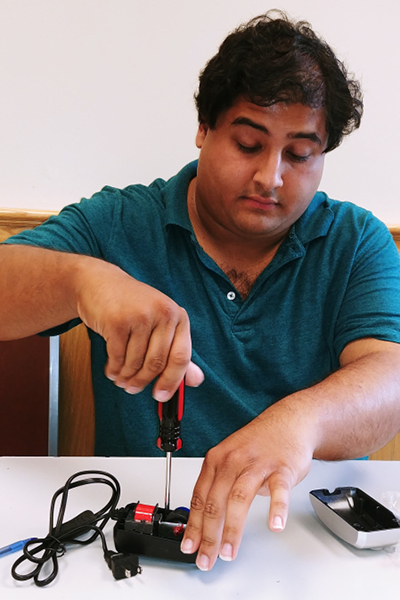 ELECTRONIC SUB-ASSEMBLY
Every Life Works is a sub-contractor to Motobriiz LLC for reconfiguring the pump assembly for their Filtr8 Lab Filtration Vacuum Pump product. The Filtr8 product is used in many different applications that require vacuum filtration in chemistry, biotech, environmental sampling, as well as production of health and nutrition products. The Filtr8 product has been sold in 30 countries and Motobriiz has shipped over 3,000 units since inception. Every Life Works receives the as-is pumps, reconfigures them, and deliver to Motobriiz for final testing, packaging, and distribution.
Benefits: The students are paid for this work. There is a total of about 19 steps, from start to finish, in reconfiguring the pump. A variety of small tools including electrical screwdrivers, manual screwdrivers are used for this work. The students also learn the terminologies involved with assembly of products. In addition to that, these assembly work improve upon their fine and gross motors skills and their ability to follow and memorize multiple steps in a list of instructions. They also learn how to work in groups. Our students have learned the majority of the steps and now can work in an integrated environment with their neurotypical counterparts to complete their work.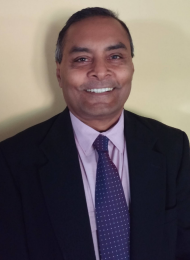 Somnath Sengupta, PhD, founded Every Life Works. He is the parent of Joshua, a young adult with autism who is transitioning successfully into post-secondary education working environment. Dr. Sengupta is an MIT trained researcher and earned his doctoral degrees from the University of South Florida, Tampa. He is a successful serial entrepreneur in the state of Maryland. He co-founded Paratek Microwave, Inc. that was acquired by Blackberry ® in 2012. He has 25 years of aggregate teaching experience. He is an active board member for Neelakash AIU. With over 20 years of research and development experience, Dr. Sengupta is bringing forth his small business skills for creating higher paid engineering and technical skill jobs for all young adults with a focus on autism.